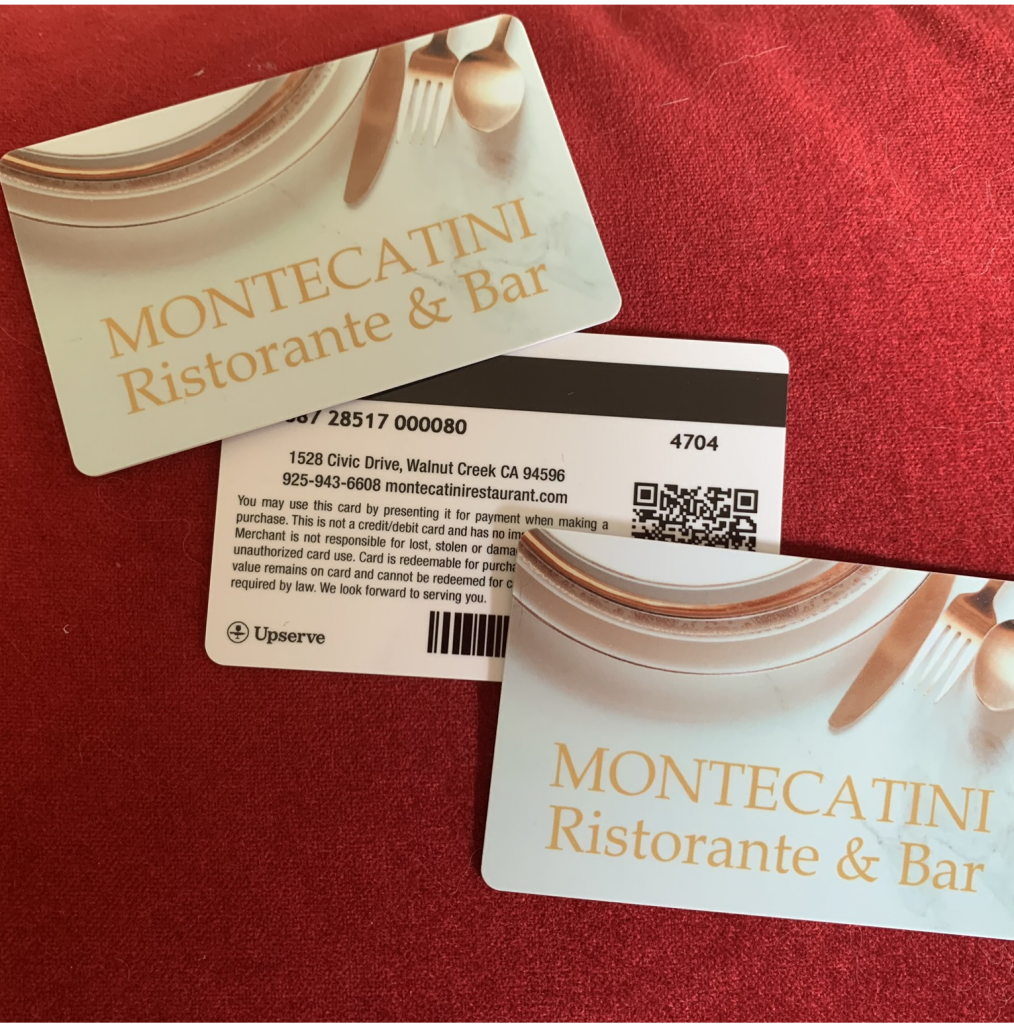 Your gift cards will be postal-mailed to you.  Please call 925-943-6608 or fill in the form in the link above and email to us to purchase gift cards. Please email us at MontecatiniR@gmail.com if you have any comments or questions.
We have switched from gift certificates to gift cards for your convenience.  If you have Montecatini gift certificates, we will honor them as always.  The value of any unused portion of your gift certificate will be given back to you in a new gift card.   Our gift cards would be used like a credit/debit card at Montecatini. You can also reload additional value onto these cards at our restaurant.  Using your mobile phone, with your camera app, point to the square pattern in the back of the card and you can review the value left in the card any time. Our gift cards and gift certificates never expire, valid any time, and will be treated as cash for any charges at Montecatini Ristorante.
Thank you for Supporting Montecatini!