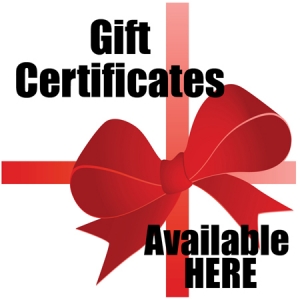 Up to 25% Off Gift Certificate!!!
$25 Gift Certificate for $22.50 (10% off)
$50 Gift Certificate for $42.50 (15% off)
$100 Gift Certificate for $80 (20% off)
$250 Gift Certificate for $187.50 (25% off)
 Your gift certificates will be postal-mailed to you.  We are using an Online Ordering System typically used for ordering restaurant menu items.  Please disregard the "Estimated Delivery Time" which is a maximum of 90 minutes, and any text indicating "your order is in the kitchen".  We will send your Gift Certificates via postal mail as soon as we can.  Please email us at MontecatiniR@gmail.com if you have any comments or questions.
Thank you for Supporting Montecatini!